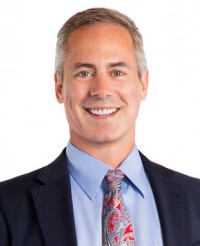 Cris Leffler
Founder/Managing Partner
Cris is an experienced trial lawyer who solves difficult problems and wins hard cases.
Helping his clients monetize intellectual property and protect corporate assets, Cris litigates and advises on a broad range of intellectual property and commercial matters. He has managed over 100 cases, including patent, trademark, copyright and complex business litigation. Having worked as both outside and in-house counsel, Cris brings a unique, client-centric perspective to legal questions and business solutions. He has represented clients in numerous district courts nationwide and before the Patent Trial and Appeal Board, the International Trade Commission and the U.S. Courts of Appeals for the Fifth and Federal Circuits.
Cris has over twenty years of experience representing clients in high-stakes disputes. He effectively navigates all stages of litigation, from pre-trial investigation through trial and appeal, and efficiently works with clients to achieve the outcome that is most advantageous for their business. Cris has built his reputation on listening to and understanding his clients' needs and working tirelessly to achieve them.
Prior to founding Folio Law Group, Cris was, among other things, a partner at the international law firms of Dorsey & Whitney LLP and K&L Gates LLP and a Director of Intellectual Property Litigation for Intellectual Ventures Management LLC. He has a B.S. degree cum laude from Washington State University and a J.D. degree from the Seattle University School of Law. Mr. Leffler is active in pro bono and other community volunteer work. He enjoys long walks with his dogs and watching his children grow.
Representative Cases:
Cris served as lead trial counsel defending an innovative startup in a bet the company patent litigation brought by the dominant incumbent. After three years of litigation and a three-week trial, Cris and his team secured a multi-million dollar jury verdict on counterclaims brought by their client.
Cris was lead counsel representing a large publicly traded corporation in defense of a copyright complaint alleging infringement of thousands of photographs. Following multiple rounds of briefing, the case was dismissed on summary judgment.
Cris represented an international startup in high stakes patent litigation filed against its chief rival in a nascent telecommunications market. Following summary judgement briefing, Cris negotiated a favorable settlement involving a payment to his client for past damages and ongoing royalties.
Cris represented a multinational publicly traded corporation in defense of several copyright allegations. Following several motions to dismiss filed on behalf of our client, the case was dismissed with prejudice by the plaintiff. Our client paid nothing.
Cris represented the owner of several families of patented technologies in international licensing efforts. Cris and his team successfully negotiated and executed numerous licenses and cross-licenses without the need for litigation.
Admissions:
Member of the California State Bar
Member of the Washington State Bar
Admitted to the U.S. District Courts for the Northern, Central, Southern, and Eastern Districts of California
Admitted to the U.S. District Courts for the Eastern and Western Districts of Washington
Admitted to the U.S. District Courts for the Eastern and Western Districts of Texas
Admitted to the U.S. District Court for the Southern District of New York
Admitted to the U.S. Court of Appeals for the Fifth Circuit
Admitted to the U.S. Court of Appeals for the Federal Circuit